Client experiences from around the world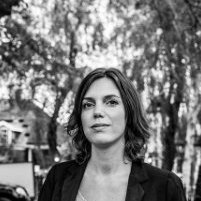 Laura Smit-Rigter - The Netherlands
"We encountered some thunderclouds"
We brought a great number of experts together because we needed their input for a large-scale program to enhance the awareness of the general public on 'good sleep and healthy brains'. Out of this very mixed group of people with sometimes conflicting views and ideas, Leona was able to get a great deal of answers to the questions we had.
At the beginning, Leona immediately noticed that the participants in the session knew each other well and she spontaneously remarked that - by the looks of things – it wasn't necessary to start off with a 'getting to know each other' icebreaker. She was also curious to know if the experts had ever worked on a project together. The answer was 'no'. With no time to waste, she immediately invited the group to delve into the issues and questions raised by our organization and challenged all participants to build consensus and give the best possible input so we would be able to set up a well-founded and effective program. Leona's sharp observations and light and humorous way set the tone for a constructive session. It has led to a stronger network within the expert fields of sleep and brains.
As the program manager I was able to relax and focus totally on the content of the meetings as well as define the next steps that needed to be taken. What struck me is that Leona has a vast knowledge of tools and working methods to use in this type of meeting and an understanding of what would be most effective in order for us to achieve our goal in a relatively short time. Her choice was spot-on.
Leona knows how to graciously steer the dialogue. She creates an atmosphere that is favorable of constructive interaction. People feel safe enough to say what they have to say. She is a very good listener and asks powerful questions. Her openness gives people the feeling that they are genuinely being heard, and that what they have to say is of importance and meaningful.
Not always was there agreement during the meeting. Progressively it became clear that the fragmentation within the expert 'fields' was undesirable and the necessity of joining forces was shared. But how to achieve this? We encountered some thunderclouds!
Leona saw to it that there was sufficient space for people to ventilate their concerns without chasing old grudges. The outcome of the meeting was very positive and at the end of the day people went home with the best intentions.
If you ever organize meetings that you anticipate to be challenging, I recommend Leona. She is a secure base and a fantastic facilitator.