Get on the Mat & Explore how you Interact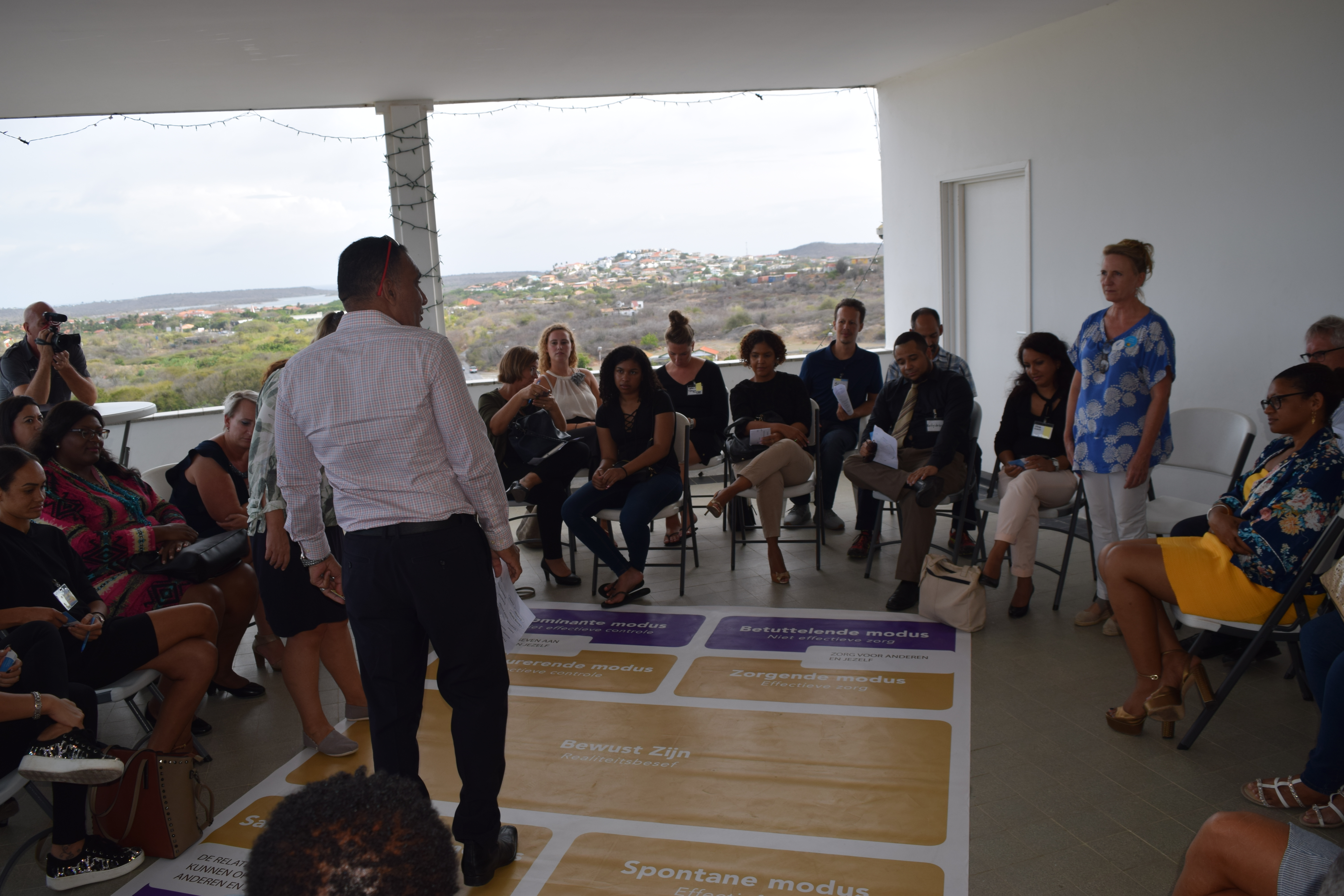 Number of participants: between 6 to 12
Dates:
October 17, 2019
November 21, 2019
December 19, 2019
Time: from 6 - 9 pm
Location: you will receive information before hand
Investment: Nafl 75,- excl. OB
In the 'Get on the mat' sessions:
Your blind spots will become clear
You will enhance your own capabilities
You will learn to be involved without entanglement
You will find clarity within yourself
You will learn to confront challenges instead of avoid them
Strive to make an effective impact on all your (working) relationships.
Be your own leader and lead yourself and others with integrity, inspiration and insight.
Are you achieving what you really want?
How do I behave and how effective is my behavior? Do I respond or do I react? Is my behavior beneficial for me? Is it beneficial for others? Am I achieving what is really important to me? The big questions we need to ask ourselves if we want to grow en become more effective in all areas of our lives.
Insightful, eye opening and fun
One of the most significant aspects of leadership is the capability of being in charge of your own mind, emotions and actions.
In the'Get on the Mat'-sessions we use Functional Fluency as a means for you to explore the way you behave and interact in all kinds of situations. You will get insight into how effectively you influence and lead yourself and others.
The Functional Fluency model is a behavioral model helping you to understand your effective and ineffective behavior and how you can transform ineffective behavior into effective behavior.
Motivate change, enhance strengths, transform ineffective behavior
Each session is a 3-hour in-depth interactive playfield in a confidential group setting. You will have the opportunity to act out your own challenging experiences on the Functional Fluency mat.
Our Functional Fluency & TIFF Providers will skillfully guide the 'Get on the mat' sessions in a safe and supportive way. The sessions are personal and respectful of your level of willingness to transform.
Get on the mat is THE time to explore the leader within, to find tools and insights whilst being in the moment and having fun.
Are you ready to change your narrative?
Fill in the form below to book a 'Get on the mat' session
In-company
If you want to bring this to your company, mail to info@ffcaribbean.net
These sessions are amazing teambuilders and a true gift for your company and it's people.